---
Below are major tourist destinations in Tokyo. Depending on the duration of your tour, you can select your own destinations. It is typical to spend 1-2 hours at each location – if you choose a 4h tour, you may be able to choose 3-4 destinations including lunch.
*Pickup point doesn't have to be a hotel. Please let us know your request for the pickup point. This Tokyo Tour is also available for those who want to utilize their layover time. For example, we will pick you up at Narita Airport, then take you to the city of Tokyo for a quick tour, then we will drop you off back at the airport.
●Sensoji Temple/ Asakusa
The gigantic lantern at the gate of the temple is one of the most iconic views of Tokyo. Located at an area called Asakusa, Sensoji temple is one of the most popular tourist destinations in Tokyo where you can enjoy the traditional architecture as well as a variety of food and stunning view of Tokyo SkyTree standing across the Sumida River.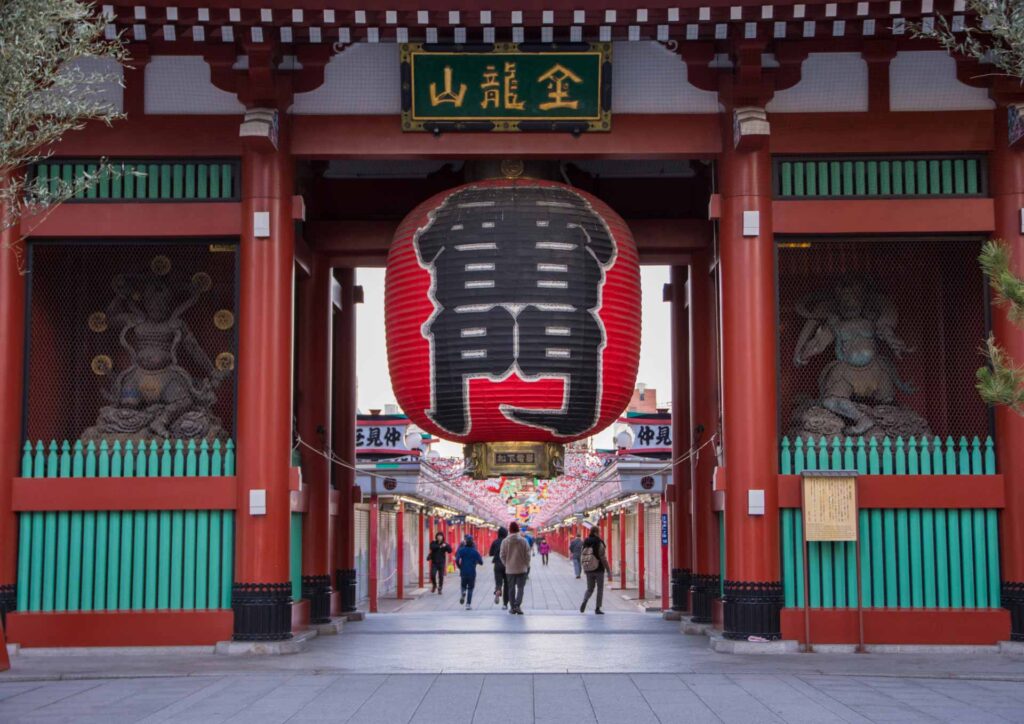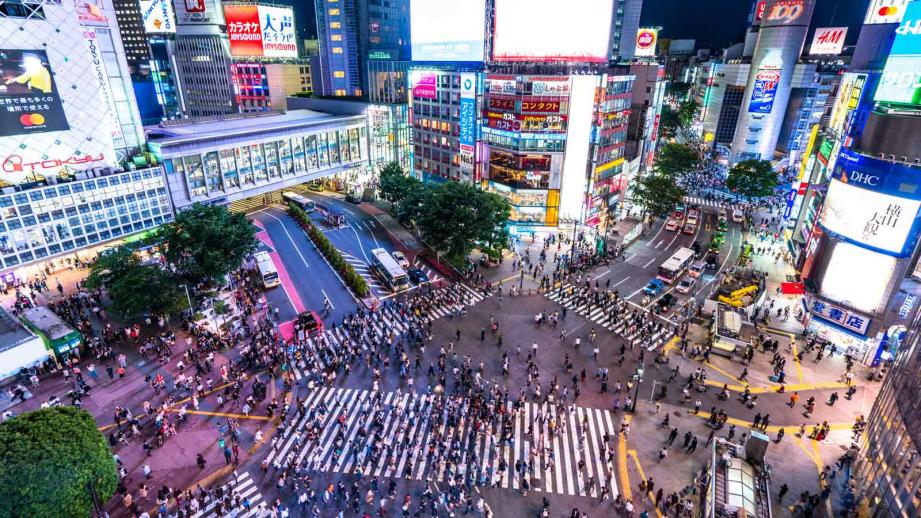 ●Shibuya Crossing/ Shibuya
This is also one of the most famous views of Tokyo, the Shibuya Crossing. Shibuya is crowded with younger generations as it is one of the centers of fashion and culture.
500,000 people pass the crossing per day, which means 3,000 people pass the crossing at once!
https://www.japan-guide.com/e/e3007.html
●Odaiba/ Odaiba
Odaiba (お台場) is a popular shopping and entertainment district on a man made island in Tokyo Bay. Tourists come to see the famous Gundam robot, enjoy shopping, and visit the world famous teamLab's digital art museum.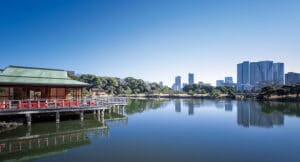 ●Hamarikyu Garden/ Shiodome
Hamarikyu Garden in Shiodome has one of the most beautiful views in Tokyo, but it also is a unique garden. Located by Tokyo Bay, ponds in the garden draw water from sea. Furthermore, there is a pier inside the garden from which you can take a water bus (ferry) to travel to Asakusa or Odaiba.
https://www.japan-guide.com/e/e3025.html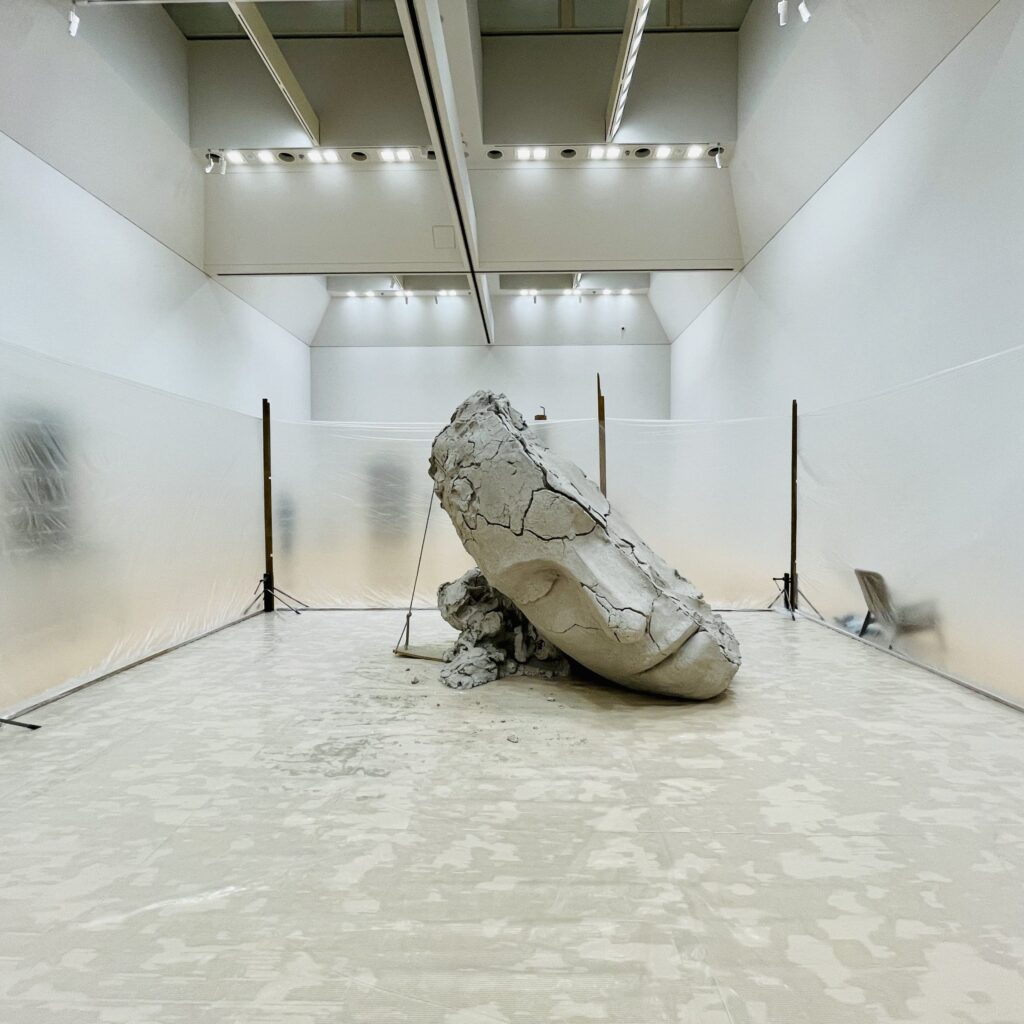 If the weather is not nice, why don't you visit museums? There are dozens of museums in Tokyo, small to large, where they have collections of Japan's traditional artworks, western art, as well as modern art and digital art.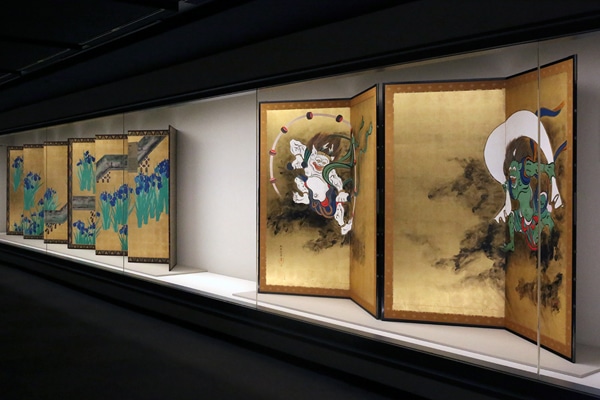 ●Zojoji Temple
Zojoji Temple is one of the biggest temples in Tokyo, and it is popular with the view of traditional temple buildings together with Tokyo Tower. 
Most of the buildings are recent reconstructions, but its main gate survived a fire, wars and earthquakes, and remains as it was built in 1622.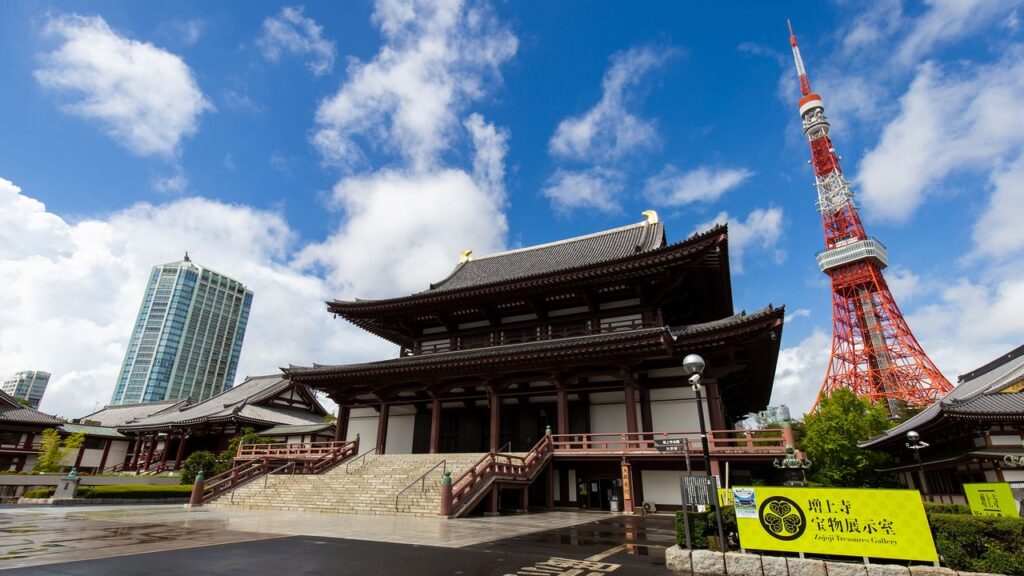 ●Tsukiji Fish Market

Tsukiji Fish Market, located nearby Ginza, used to be the biggest fish market in the world, and now the market itself has been moved to Toyosu. However, shops and restaurants of the market remains and keep attracting tourists.
Most people enjoy Tsukiji market street together with fresh sushi for lunch at one of the local restaurants.  
https://www.japan-guide.com/e/e3021.html
*You can choose the drop-off point: If the drop-off point is different from the pickup point, just let us know and your driver will take you there. 
*Tokyo tour duration can be very flexible. It's available from 1h to 10h depending on the time you have.
Q&A
Q. When does the tour start and end?
– A. The start and end of the tours start and end when the driver picks you up from your accommodation in Tokyo and drops you off at the end of the day. In the case of your accommodation being outside of Tokyo 23 Wards, your tour will start and end when the driver departs and arrives in Tokyo at the end of the day.


Q. What if there are several pickup/drop-off points?
 – A. That's no problem as far as the tour finishes in time.  


Q. Can we cancel the tour when it rains for free?
  – A. You can cancel the tour without cancellation fee by the day before. We also check the weather forecast everyday and may suggest rescheduling the tour if the forecast isn't good enough.


Q. Are there any extra fees if the pickup/finish time is  late at night/ early morning?
  – A. There will be no extra fee depending on the pickup/finishing time of the tour.



Q. Can our pets also join the tour?
– A. Sure, but please keep them in carrier bags/ travel crates.


Q. What does the price include?
– A. The price include toll fees, gas, parking lot fee, tax, etc. It doesn't include fees for such as: lunch/food/beverage, entrance fee of tourist spots, fee of boats/cable cars, etc.


Q. What would the price be if we want to extend the tour?
– A. The extension fee is 5,000yen/hour.


Q. Will there be a refund if we finish the tour earlier than booked?
– A. There will be no refunds in case the tour finishes early. If the tour will finish earlier due to accidents, natural disaster, sudden sickness, etc., please contact us and we can discuss about it.