---
Below is a sample itinerary of our One-Day Mt. Fuji Tour in spring season (10h). We organize each tour based on our customer's interests and preferences, as well as the weather and the season. Please feel free to let us know what you like and we will customize tour plan just for you!
●8:00 Leaving the hotel: Your driver will come to your hotel to pick you up.
●10:00 Mt. Fuji 5th Level Station
The Fuji Subaru Line 5th Station is placed in the middle of the mountain trail. After going up through a scenic toll road, you will reach the station where you can enjoy the view from the mountain at 2300 meters above sea level.
There is also an easy mountain trail (45min-1.5h), which is best for those who want to feel like they are hiking on the mountain but do not actually intend to climb it.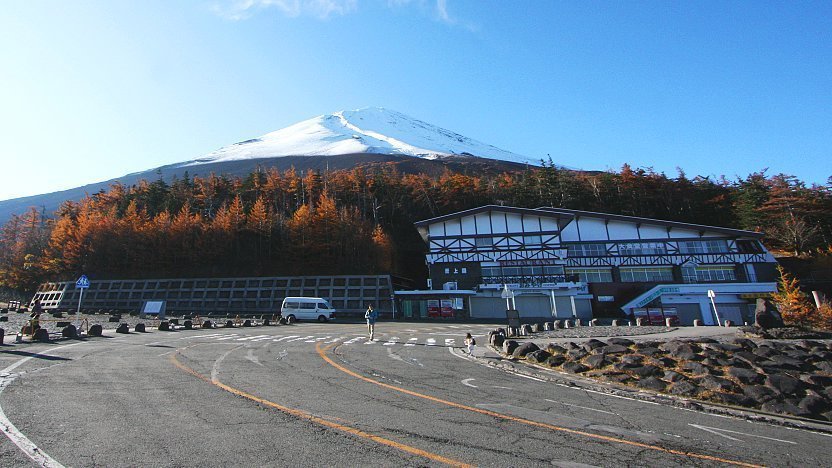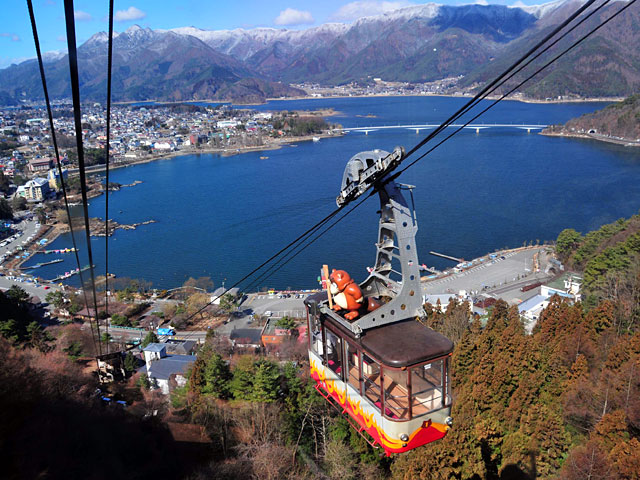 ●11:00 Kachi Kachi Ropeway
This "Ropeway" or cable car is located by the famous Lake Kawaguchi, and it'll take you to the top of a small mountain where you can enjoy another panoramic view of the lake, Mt. Fuji and other areas around. This is very beautiful and enjoyable when the weather is nice! 
If you are not tired, you can choose to walk down the hill by taking the trail through the mountain. It takes around 40min and you can enjoy refreshing walk through woods.
●12:30 Lunch at a Local Restaurant
There are some unique local foods in the area, and "Yoshida Ueodn" is one of them. The noodle is thicker and more chewy than normal udon noodles, and the soup has a faint plavor of miso. This udon is typically served with boiled cabbage.
There are options for toppings: tempra, seasoned meat, eggs, etc. This is another type of food that you can only enjoy in the area.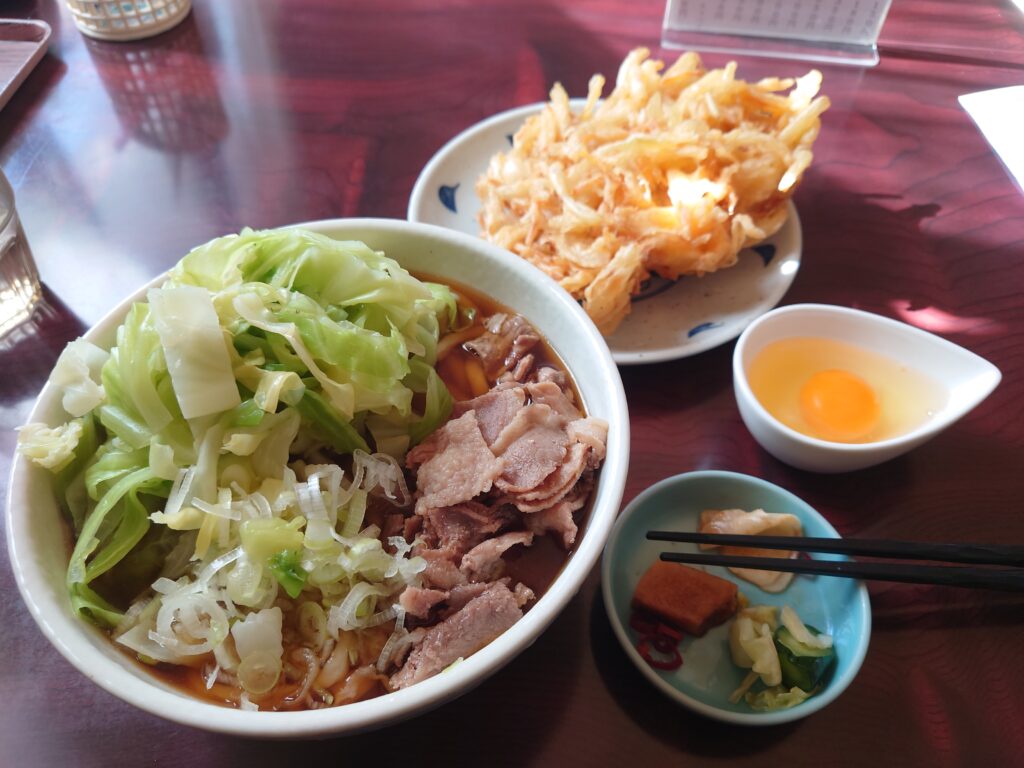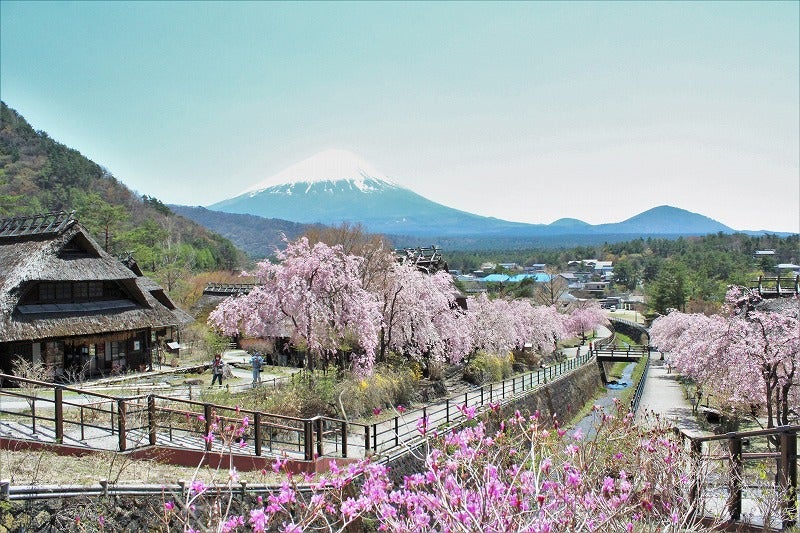 ●13:30 Saiko Iyashi-no-Sato
This is a former Japanese village, now preserving old traditional Japanese houses. Those old houses are truly worth seeing, but this place is special because you can enjoy the view with Mt. Fuji! If you come this spot in spring, you can also enjoy cherry blossoms too!
●15:00 Fuji Shibazakura Festival (mid-April to mid-May)
In each years this place near Mt. Fuji gets filled with throusands of pink flowers in spring. This is not cherry blossoms, but amazingly beautiful especially when seen with the view of Mt. Fuji. You can't miss the pink carpet of flowers, this is only open during spring!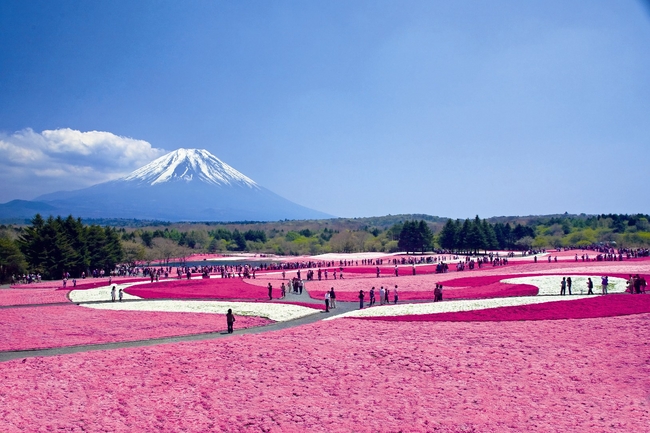 ●16:30 Leaving Mt. Fuji: Time to say goodbye to Mt. Fuji and start heading back to Tokyo.
●18:00 Arriving at your hotel: Your driver will safely take you back to your accommodation.
*As it's a little far from the central area of Tokyo, it is highly recommended to book "10h One-Day Tour" to visit Mt. Fuji area. 
Q&A
Q. When does the tour start and end?

– A. The tours start and end when the driver picks you up from your accommodation in Tokyo and drops you off at the end of the day. In the case of your accommodation being outside of Tokyo 23 Wards, your tour will start and end when the driver departs and arrives in Tokyo at the end of the day.
Q. What if there are several pickup/drop-off points?
 – A. That's no problem as long as the tour finishes in time.  
Q. Can we cancel the tour when it rains for free?
  – A. You can cancel the tour without cancellation fee by the day before. We also check the weather forecast everyday and may suggest rescheduling the tour if the forecast isn't good enough.
Q. Are there any extra fees if the pickup/finish time is  late at night/ early morning?
  – A. There will be no extra fee depending on the pickup/finishing time of the tour.
Q. Can our pets also join the tour?
– A. Sure, but please keep them in carrier bags/ travel crates.
Q. What does the price include?
– A. The price include toll fees, gas, parking lot fee, tax, etc.

It doesn't include fees for such as: lunch/food/beverage, entrance fee of tourist spots, fee of boats/cable cars, etc.
Q. What would the price be if we want to extend the tour?
– A. The extension fee is 5,000yen/

30 minutes

.
Q. Will there be a refund if we finish the tour earlier than booked?
– A. There will be no refunds in case the tour finishes early. If the tour will finish earlier due to accidents, natural disaster, sudden sickness, etc., please contact us and we can discuss about it.